2023 Annual General Meeting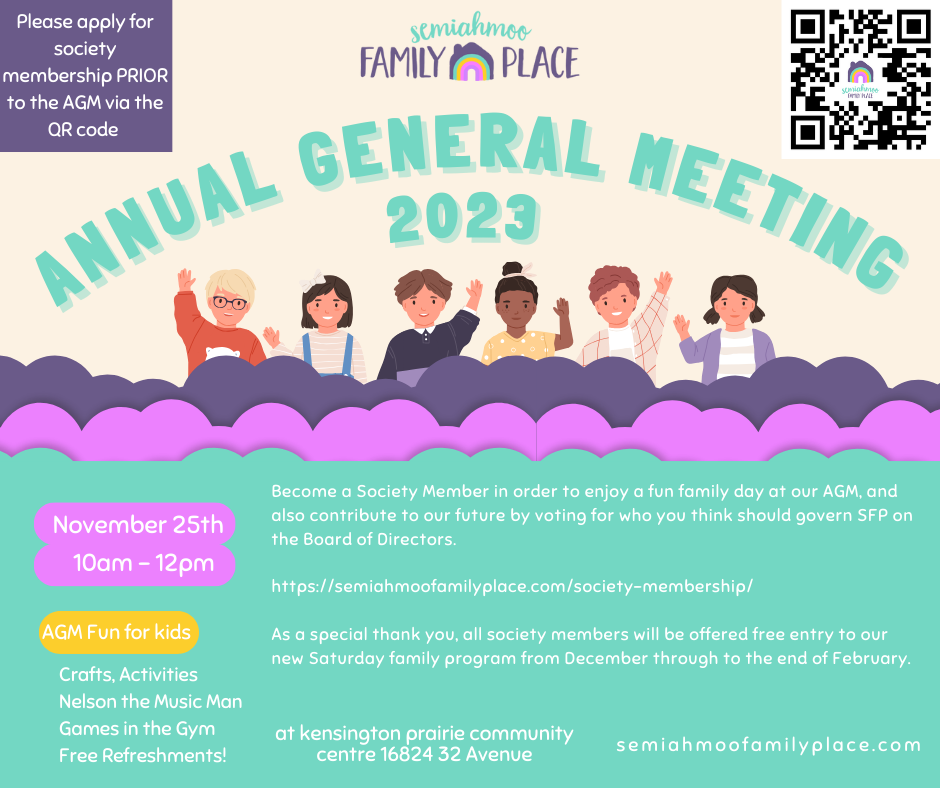 Our 2023 Annual General Meeting (AGM) will be held at Kensington Prairie Community Center on the 25th of November, from 10am to noon.
Come with your children, as we have all our staff present, along with Nelson the Music Man!
While the meeting is public and open to all, the business of the meeting will be conducted by our Society Members, who will elect a new board of directors.
Do you want to vote in our AGM, and generally take a step towards giving back to SFP? Take that step by becoming a Society Member!
Apart from the voting there will also be an opportunity to mingle, socialize, and network with the board, staff, members, volunteers and participants of our programs.
Light refreshments will be available for free.